Do you want to go on an experience like no other? St. Lucia Carnival is a unique experience that displays the very best of the Caribbean culture – and is waiting for you in one of the most diverse and beautiful places on Earth!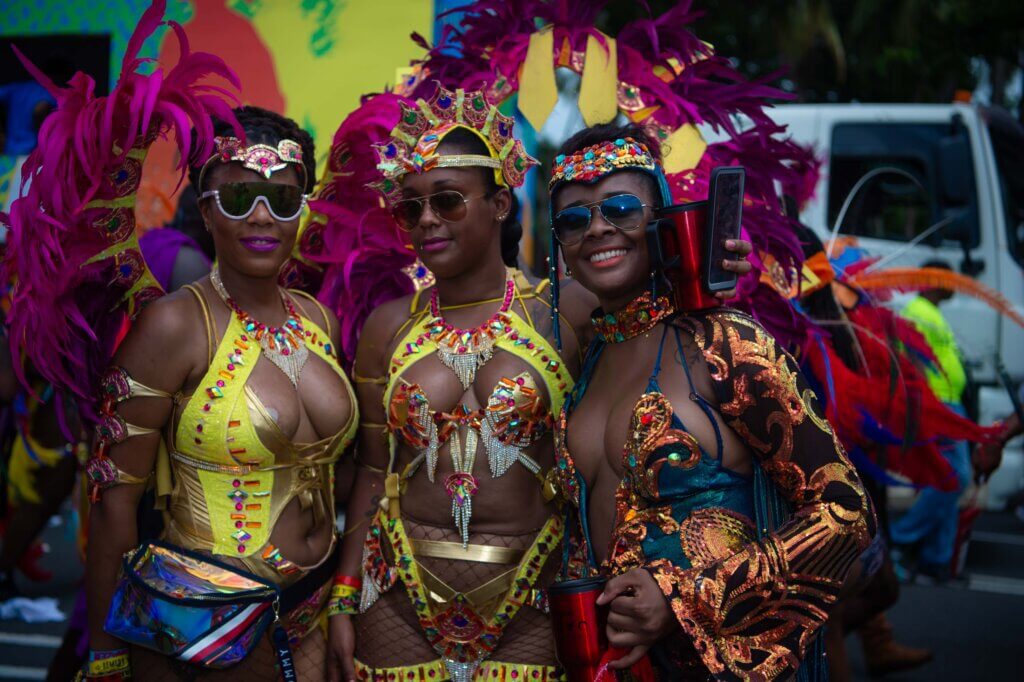 What is St. Lucia Carnival?
Plenty of people would describe the carnival as a festivity that features the Parade of the Bands, has the Road March Competition, and includes the Panorama Steel-pan Competition – well, we beg to differ!
The St. Lucia Carnival is something that words cannot describe. It's the combination of carefree fun, parades featuring a display of colorful costumes, lots of fetes, concerts, and great people.
Imagine driving around, and taking in the scenes, and seeing festive gatherings everywhere. They're diverse and varied, and they all seem too much fun not to join in, and the carnival hasn't even started yet.
Then the massive party begins that signals the start of the actual carnival! And there's so much more to look forward to in the coming days.
Simply put, it's a phenomenal party with 30,000 people ready to have fun moving around to the sound of soca, calypso, steel pans, and other music that'll make your feet dance!
After that, you get to visit the only drive-in volcano in this part of the world, bathe in the Sulphur Springs, splash around in refreshing waterfalls, climb the Pitons, go to the rainforest, and relax on the beautiful beaches. That's the St. Lucia experience!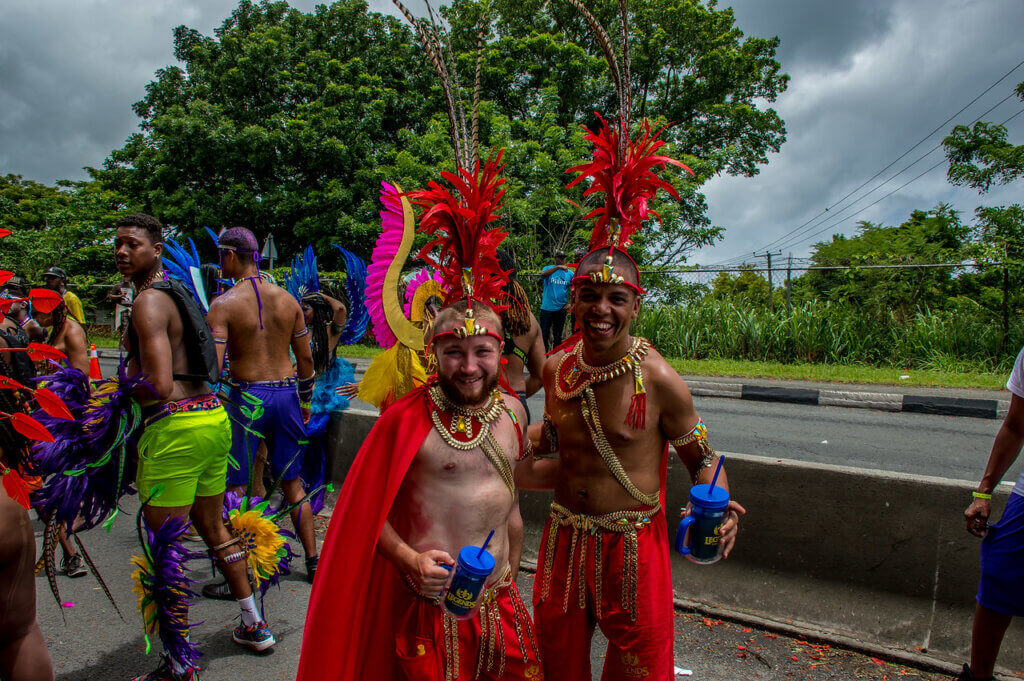 Where is St. Lucia Carnival?
You'll find Saint Lucia in the Eastern Caribbean Sea, right in the West Indies. It's a small sovereign island full of happy people that love to dance, drink, eat, and have fun the right way!
The Carnival usually takes place in the capital, Castries, and its surrounding area, mainly in the town of  Gros Islet. Other areas such as Pigeon Island and Rodney Bay Marina see a lot of action too – and we recommend you don't miss that either.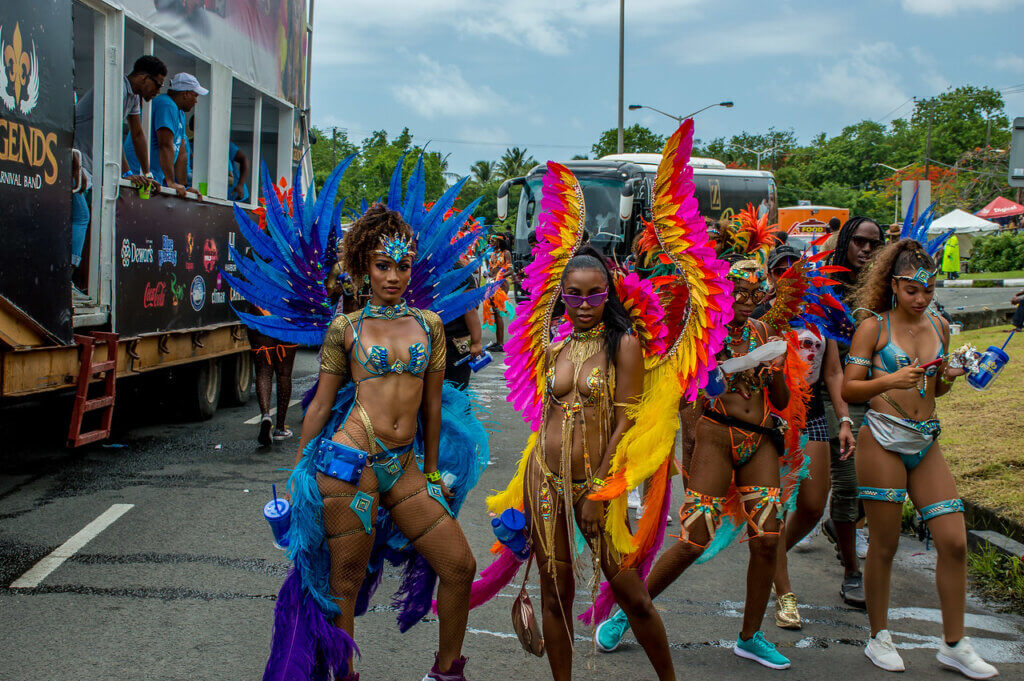 When is St. Lucia Carnival 2022?
The carnival takes place from the 14th to the 21st of July, 2022. That entire week is full of fun and parties you don't want to miss – but it's not like the fun ends there.
Plenty of events and non-stop partying happen before, during, and after the carnival!
Sure, the most entertaining things happen on the days leading to the carnival parades – but you can't miss St. Lucia, even if you're visiting after July.
Please check for any delays or cancellations due to the ongoing pandemic!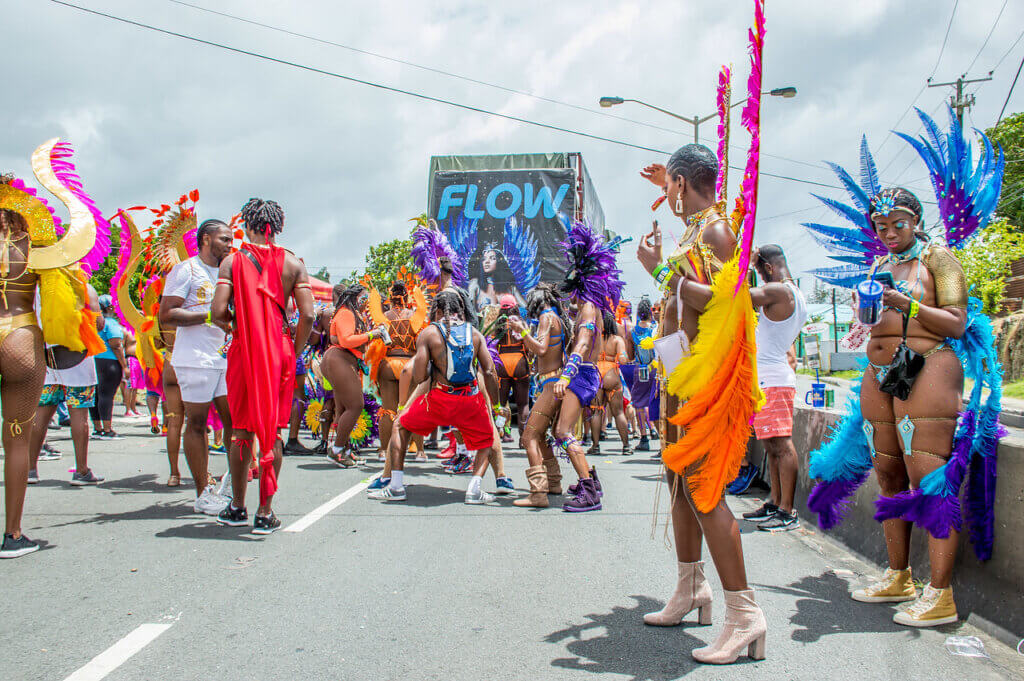 How do people celebrate St. Lucia Carnival?
It's like one phenomenal party made of many more parties! It's like one event after another where the fun doesn't stop for days.
You're probably thinking about landing, relaxing, and waiting for the carnival to start. Well, that's the wrong idea!
While the carnival is the main attraction, there are parties before and after.
There are lots of parties before the carnival – and then the carnival itself starts with a party too. Then, the parades happen – and there's more partying after!
Of course, we don't want you to dance until you're dehydrated. We want you to enjoy the local food and drinks too – and what better time to do so than during the St. Lucia Carnival? You'll get to eat mouth-watering street food and drink as much as you want!
The pre-opening fetes in St. Lucia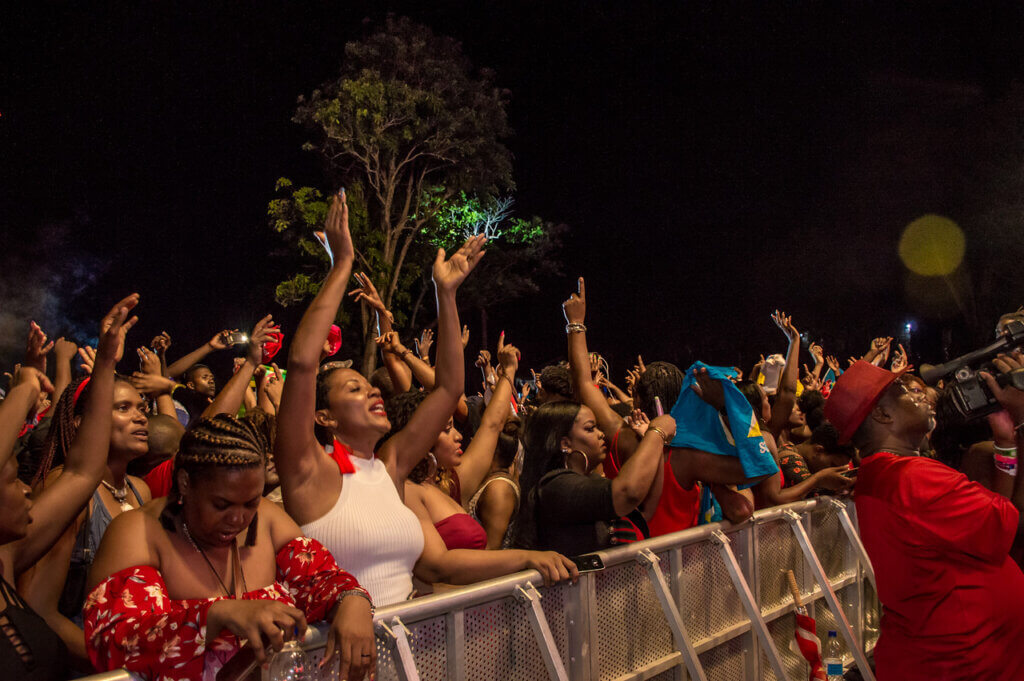 There are a lot of parties before the carnival takes place!
You can enjoy a lot of pre-parties (that some love more than the carnival itself) before the big event starts. There are too many to mention, so try to attend to as many as possible.
And it's not like you have to walk a lot to find them – they are right down the street!
Then, the J'ouvert happens – and the fun continues.
What is J'ouvert?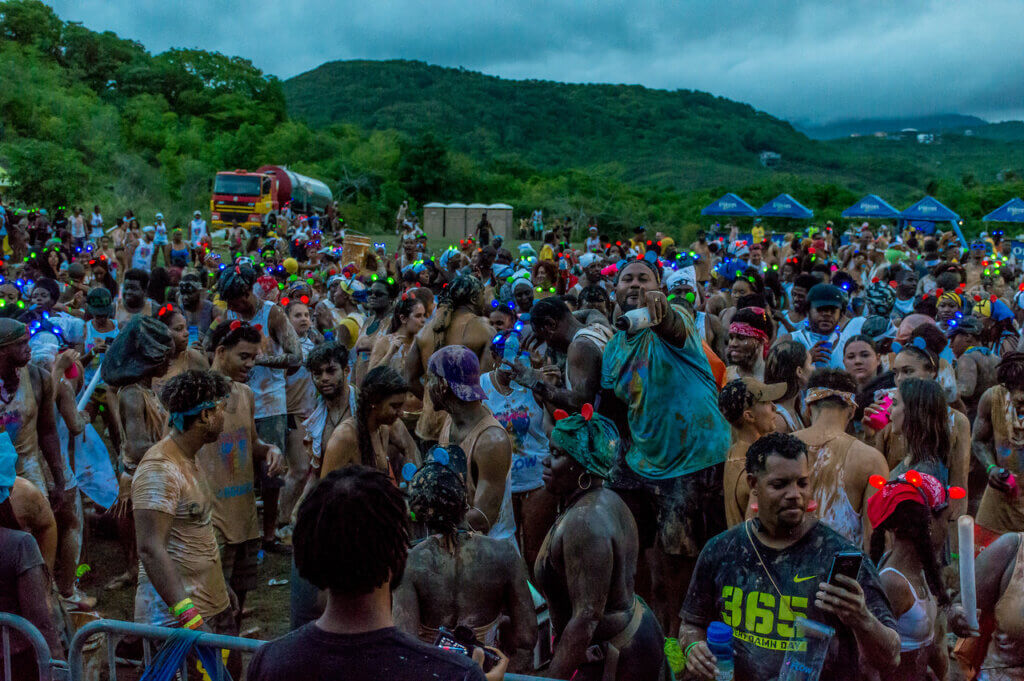 The carnival officially starts with J'ouvert – which is a street party. It begins before dawn and continues for a long time.
It's a time for locals and visitors to have fun in the mud, paint their bodies, and play with foam. It's an incredible time to enjoy yourself and the prelude to what's to come!
Five tips for St. Lucia Carnival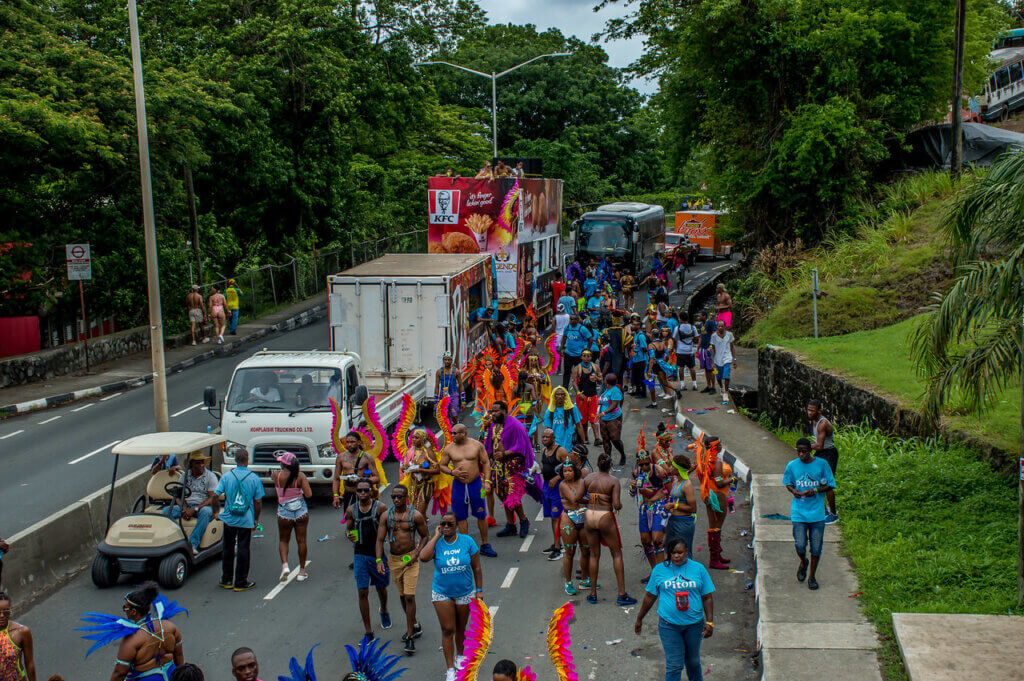 Dance away: Locals and visitors love to dance at the carnival! You will probably have to wine – which is a local way of dancing. Watch a YouTube video and play around with it before traveling.

Leave valuables at home: Bring enough cash to pay for food, drinks, and anything else because you probably won't get to use your credit cards – and don't bring anything you can't afford to lose.

Drink water: You will dance a lot under the hot red sun – so drink plenty of fluids and stay hydrated.

Pick the right fit: We recommend wearing light clothes and comfortable shoes. There's too much dancing not to!

Arrive early: There's something called the Parade of the Bands you don't want to miss – so pick a good spot early on.
Traveling to St. Lucia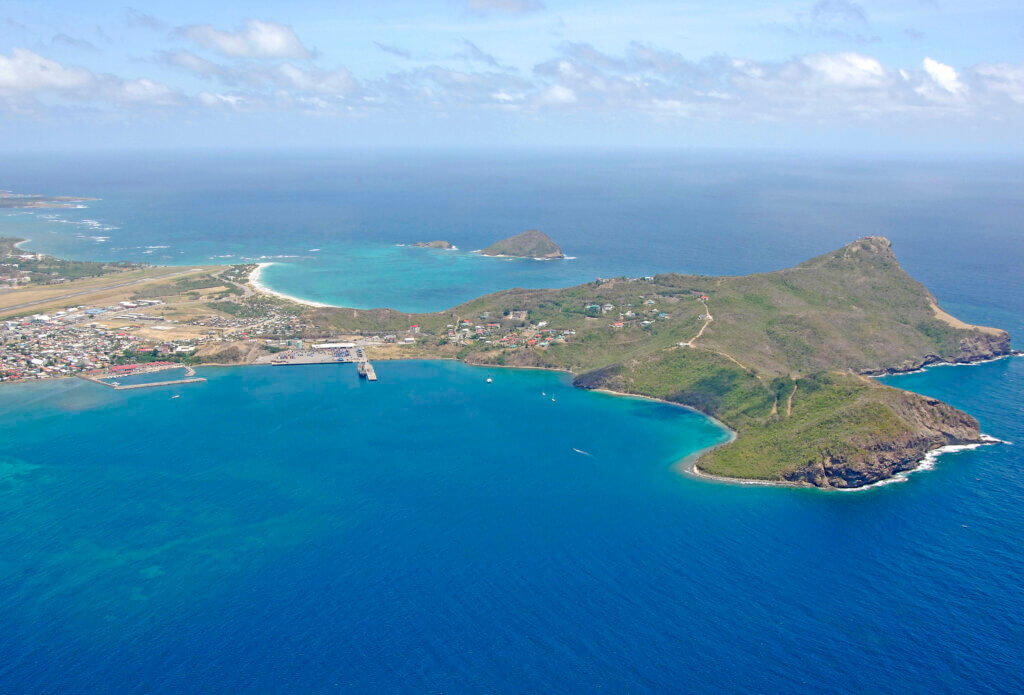 Saint Lucia has two airports: the Hewanorra International Airport in Vieux Fort and the George FL Charles Airport.
The first one is 40 miles away from St. Lucia's capital city; the second one is in Castries. We suggest landing in the first one if you can choose.
Driving around in St. Lucia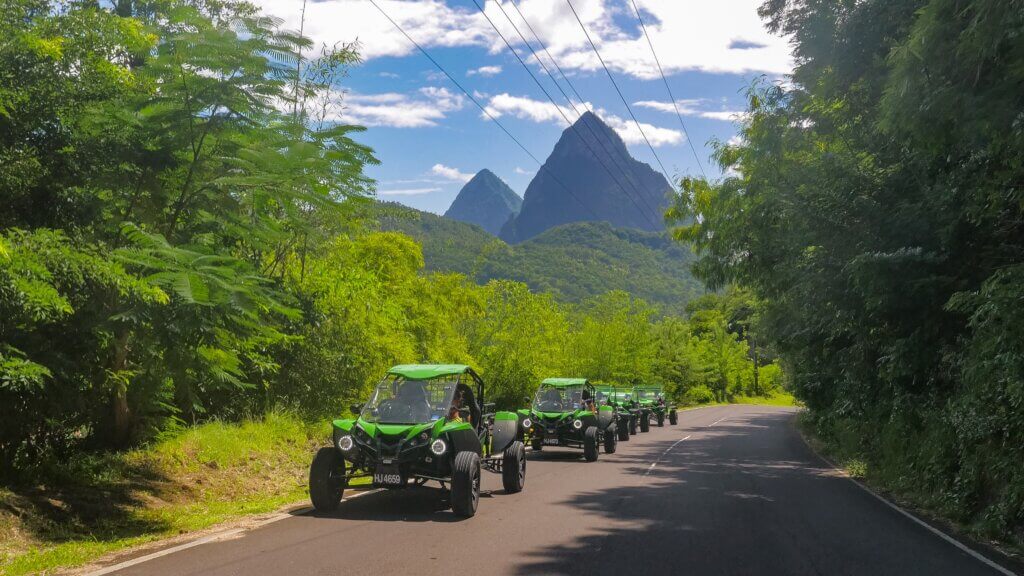 St. Lucia's roads are not for everyone – so we recommend traveling around in a taxi.
Sure, you can rent a car or a bike if you feel bold – but it's always better to get a local to drive you to your destination.
Bear in mind that most taxi drivers are trained guides too! They can help you get where you want to be – or help you find your next adventure.
Don't worry about tariffs. Although taxis appear unmetered, the government fixed tariffs for all standard trips.
Staying in St. Lucia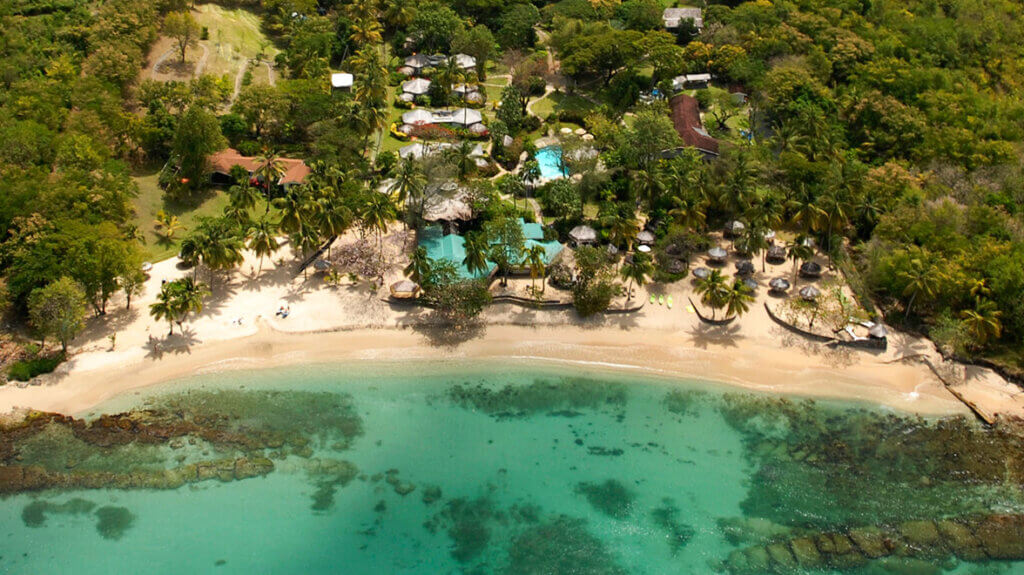 You will find world-class hotels and resorts in St. Lucia. There are many options that fit all budgets there – from five-star hotels to all-inclusive, boutique resorts, villas, condos, and more.
Now, if you're traveling there to enjoy St. Lucia Carnival, you probably want to stay around Castries (that's where the carnival takes place) but the majority of the hotels are in Gros Islet in the north of the island, where many of the parties are held. Remember that when you're booking your hotel!
Don't worry if you can't book a hotel in Castries or Gros-Islet – there are plenty of Airbnb and other accommodation options for easy access to the numerous activities which will be taking place in the surrounding areas.
What to do in St. Lucia (other than attending the Carnival)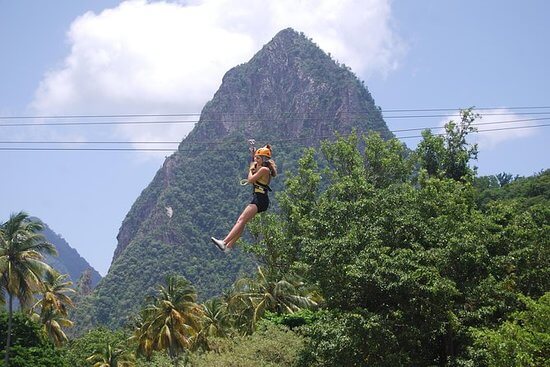 Are you ready to visit a little piece of paradise? You're ready to make a trip to St. Lucia, then!
It's impossible to put into words the scenes and sights you'll see there – it's culturally rich and naturally beautiful.
Imagine a place that has a radiant rainforest on one side and a vivid volcano on the other. That's what the Twin Pitons in St. Lucia are!
Do you consider yourself brave? Visit Soufriere and test that! You'll find a drive-in volcano with mineral mud baths and waterfalls there – let's see if you dare!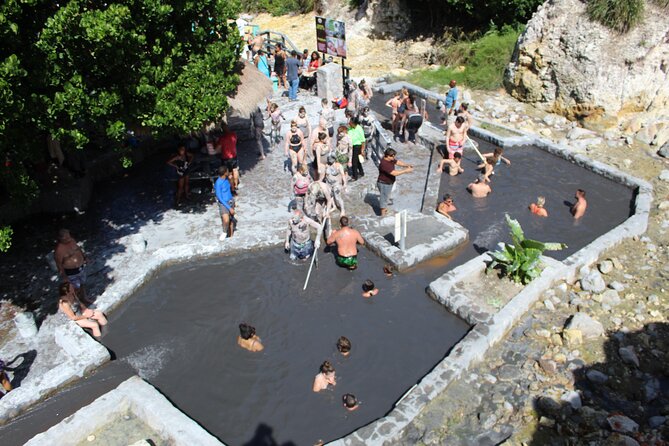 At the same time, locals are fun and ready to party – and very hospitable too.
There's a lot to do in St. Lucia – it's the hidden gem of the Caribbean! It has it all: white-sand beaches, beautiful scenery, vast tropical rainforests, rivers, and more. And the people from St. Lucia are more than happy to welcome you!